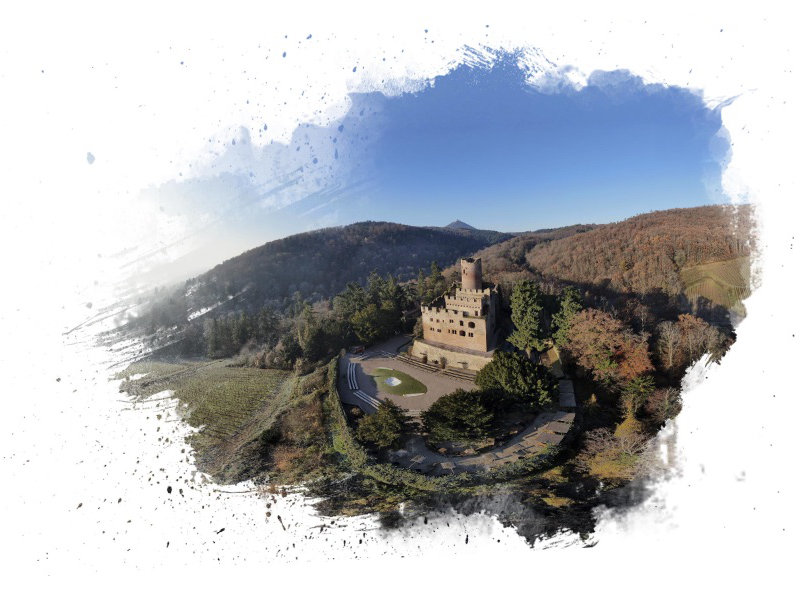 Practical information
.
The park is currently closed for winter and will reopen on March 27, 2024.
Reservation is not requested.
Opening Hours 2023
.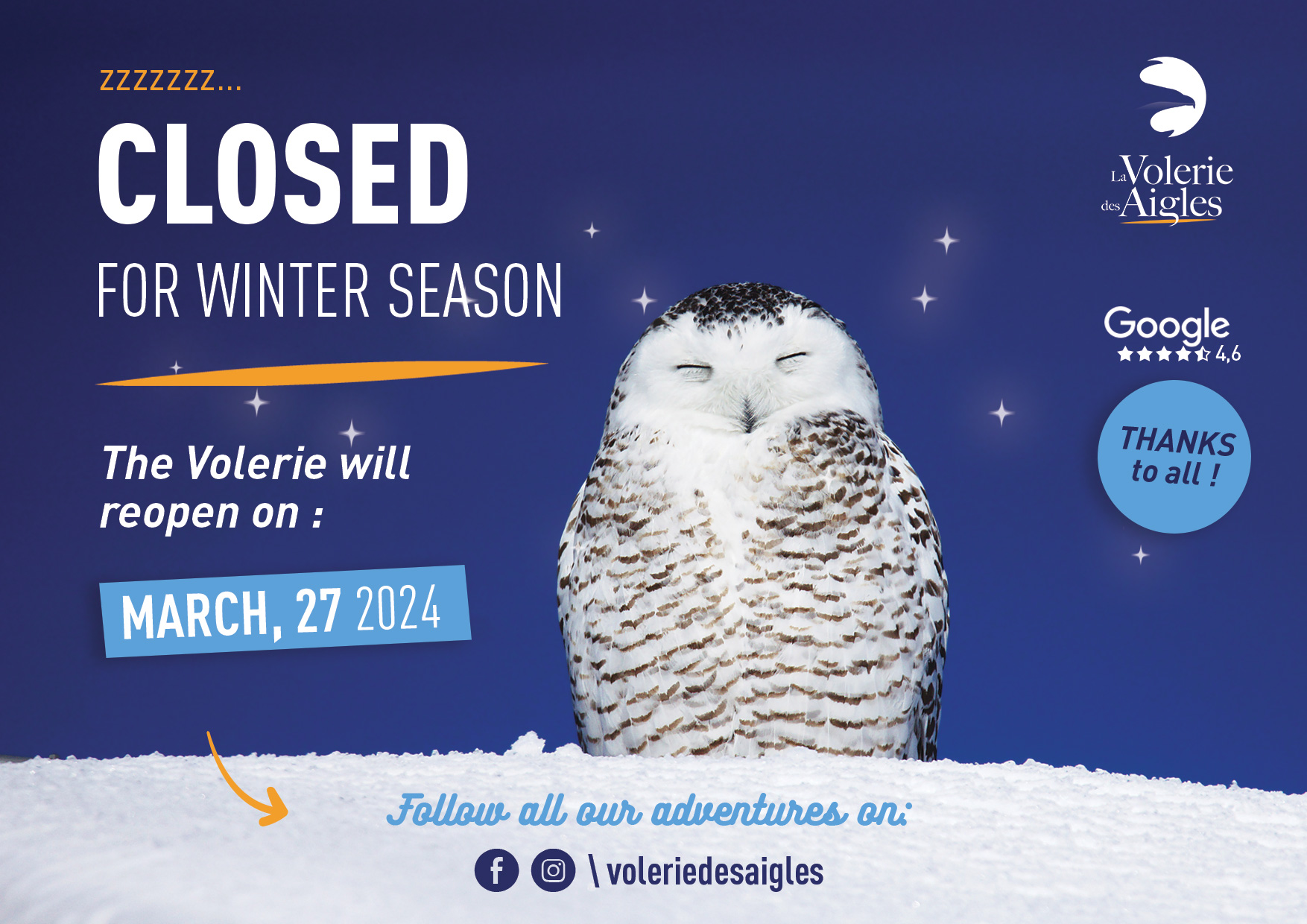 Admission fees
.

Accepted payment methods :




Children
(Ages 5 to 14)
€7,00
Children
(Ages 3 to 17)
€6,00
Children
(Ages 5 to 14)
€6,00
* Group prices apply to 20 people and above.
** Reduced prices apply to students (post high school) and holders of CEZAM cards, upon production of the card.
---

USEFUL INFORMATION
| | |
| --- | --- |
| | Duration of the tour: no set duration (approx. 2 hours including the 40-minute flying display). Allow a 10-minute walk from the car park to the castle entrance. |
| | Closing of ticket office: 10 minutes after the start of the last flying display. |
| | The flying display commentary is available in printed form in French for the hearing impaired, as well as in English, German and Dutch. |
| | Animals are not allowed in the park. |
| | Flying displays may be cancelled in the event of severe weather conditions. |
Refreshments
.
Enjoy 2 snack/refreshment areas
inside and outside the castle.
Opening times: only during school holidays, and weekends in September.
On each of our two terraces, installed in a privileged setting, you will admire the castle from its most beautiful angles and enjoy the charm of the medieval stones!
Menu: Drinks, coffee, ice creams, sandwiches, paninis, salads (depending on the period).
Outside opening periods, drinks and coffee are on sale at the shop.
Shop
.
Discover an entire range of products that draws on the world of raptors:
Other sights in the area
.
There are several other unforgettable sights near Kintzheim castle. Animal parks, castles and hotel-restaurants can be found only a few kilometres from La Volerie des Aigles, to make your stay instructive and enjoyable.
La Montagne des Singes
.
An unforgettable experience in direct contact with over 200 free-ranging Barbary macaques in a beautiful 24-hectare forest.
5 minutes away from La Volerie des Aigles at the foot of Haut-Koenigsbourg.
HAUT-KOENIGSBOURG castle
.
The most famous and the finest of the castles of Alsace. This fully restored medieval monument is exceptionally well-preserved.
A must-see for all visitors to Alsace. A few minutes away from La Volerie des Aigles.
NATUROPARC in HUNAWIHR
.
An informative and enjoyable walk in the stork and otter reintroduction centre.
The park is located in Hunawihr, on the Wine road. You could attend several displays, including a fishing demonstration unique in France in the company of otters, penguins and sea lions. A park focused on the environment and biodiversity