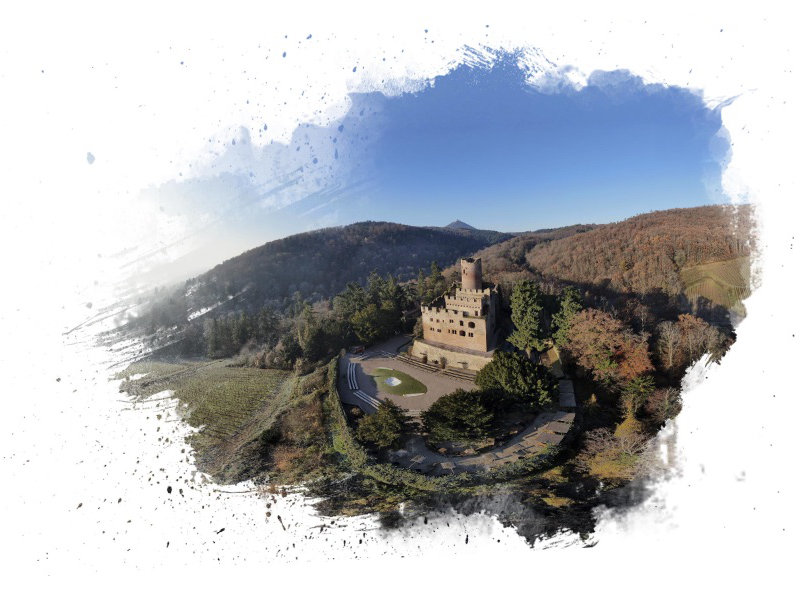 Practical information
.
The park is open every day (except on Tuesdays in JUNE), until November,12 2023.
Reservation is not requested.
Opening Hours 2023
.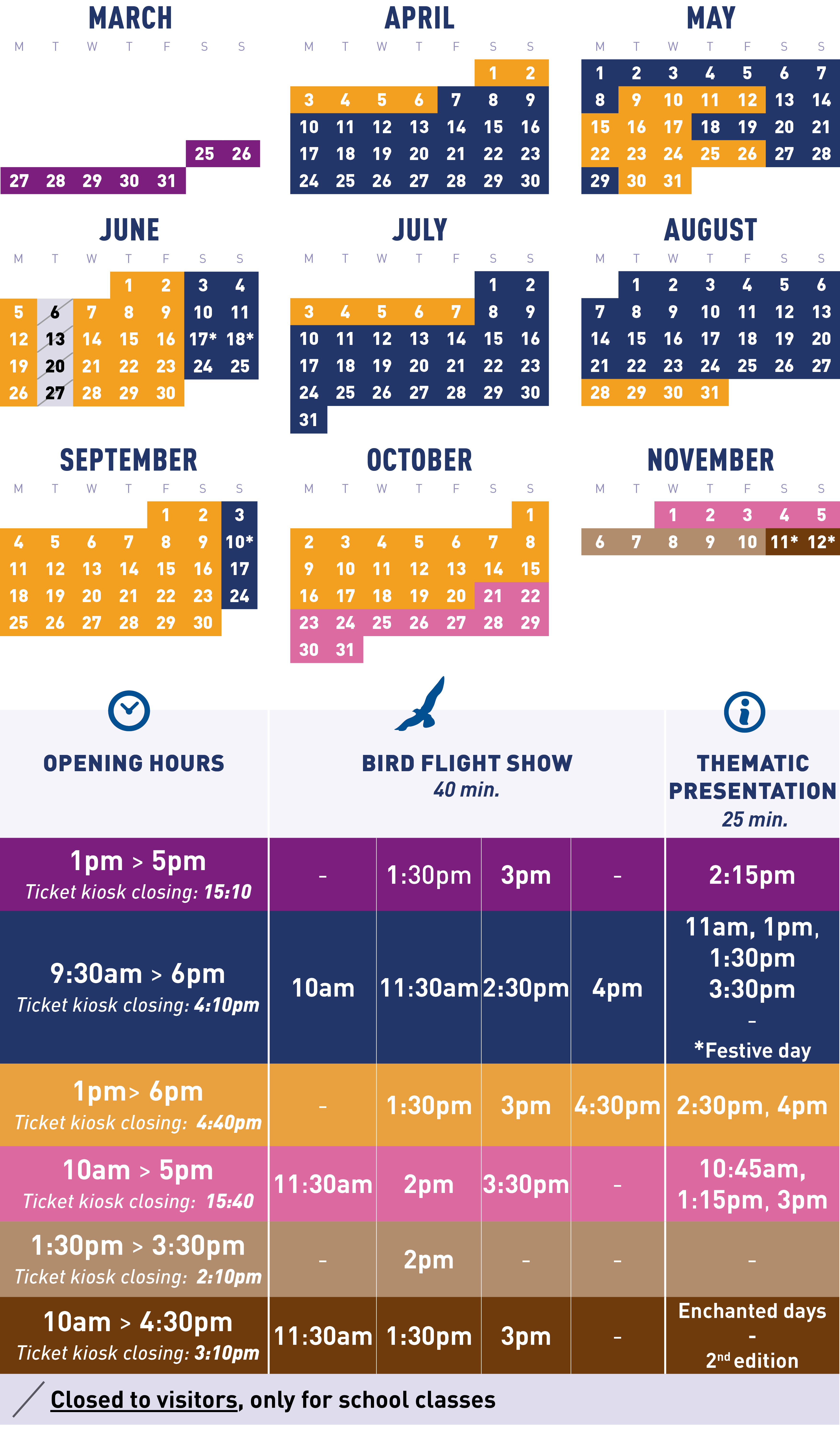 Admission fees
.

Accepted payment methods :




Children
(Ages 5 to 14)
€7,00
Children
(Ages 3 to 17)
€6,00
Children
(Ages 5 to 14)
€6,00
* Group prices apply to 20 people and above.
** Reduced prices apply to students (post high school) and holders of CEZAM cards, upon production of the card.
---

USEFUL INFORMATION
Duration of the tour: no set duration (approx. 2 hours including the 40-minute flying display). Allow a 10-minute walk from the car park to the castle entrance.

Closing of ticket office: 10 minutes after the start of the last flying display.

The flying display commentary is available in printed form in French for the hearing impaired, as well as in English, German and Dutch.

Animals are not allowed in the park.

Flying displays may be cancelled in the event of severe weather conditions.

COVID-19: please consult here the information and guidance from the French Government regarding the current outbreak of coronavirus disease COVID-19 in France: https://www.gouvernement.fr/en/coronavirus-covid-19
Refreshments
.
The Volerie has two refreshment stalls,
inside and outside the castle.
On each of our two terraces, you can take advantage of the special setting to admire the finest views of the castle and succumb to its medieval charms!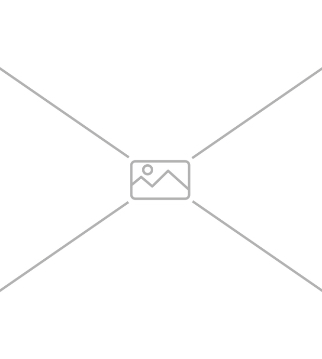 INDOOR REFRESHMENT STALL
Open on weekends,
public holidays and school holidays.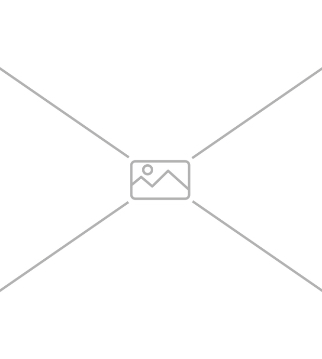 OUTDOOR REFRESHMENT STALL
Open during red hours only.
Beverages, coffee, ice cream, snacks, sandwiches (and salads, only during red hours).
Outside opening times, beverages and coffee are on sale in the shop.
Shop
.
Discover an entire range of products that draws on the world of raptors:
Other sights in the area
.
There are several other unforgettable sights near Kintzheim castle. Animal parks, castles and hotel-restaurants can be found only a few kilometres from La Volerie des Aigles, to make your stay instructive and enjoyable.
La Montagne des Singes
.
An unforgettable experience in direct contact with over 200 free-ranging Barbary macaques in a beautiful 24-hectare forest.
5 minutes away from La Volerie des Aigles at the foot of Haut-Koenigsbourg.
HAUT-KOENIGSBOURG castle
.
The most famous and the finest of the castles of Alsace. This fully restored medieval monument is exceptionally well-preserved.
A must-see for all visitors to Alsace. A few minutes away from La Volerie des Aigles.
NATUROPARC in HUNAWIHR
.
An informative and enjoyable walk in the stork and otter reintroduction centre.
The park is located in Hunawihr, on the Wine road. You could attend several displays, including a fishing demonstration unique in France in the company of otters, penguins and sea lions. A park focused on the environment and biodiversity